To już 14 spotkanie z cyklu Świadomość na Śniadanie. Wspieramy i inspirujemy się wzajemnie od ponad 3 lat.
Nasze śniadania to wyjątkowy czas spotkań ze sobą jak i z palącymi zagadnieniami, które domagają się większego poświęcenia, zaangażowania i przedyskutowania. Na każde ze Śniadań zapraszamy osobowość specjalizującą się w jakieś dziedzinie. Dzisiaj gościliśmy Trenerkę rozwoju osobistego Kamilę Dzierżanowską, która przybliżyła nam zagadnienia wypalenia zawodowego. Lista wypełniła się po brzegi już dwa dni po ogłoszeniu terminu spotkania. Temat był wymagający, praca indywidualna jak i w grupach przebiegła niemalże wzorowo😊 Dużo było pytań, zaangażowania, pewnej zadumy i refleksji.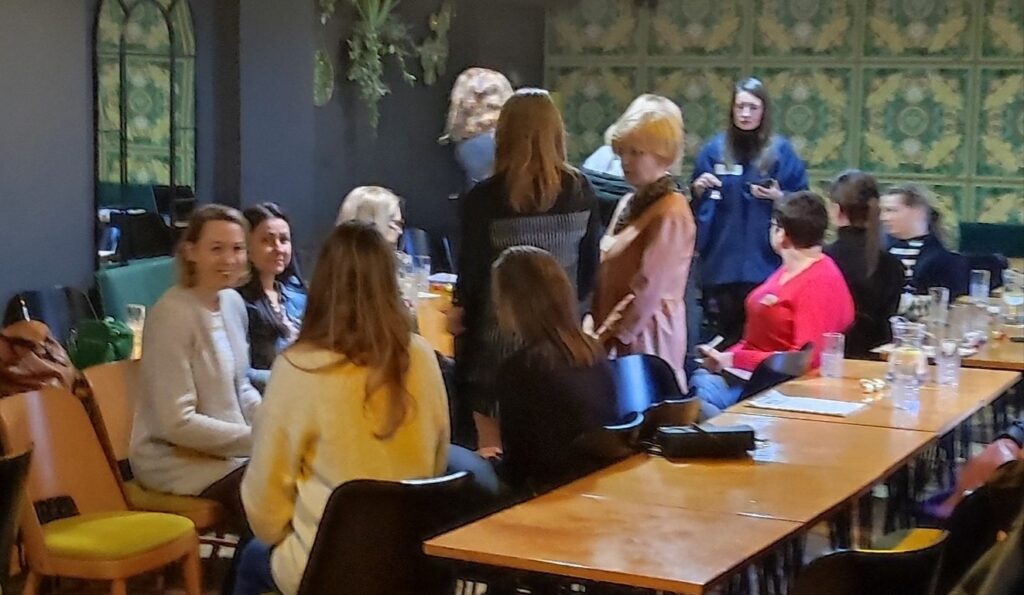 Dla tych, którzy chcą więcej dowiedzieć się o wypaleniu zawodowym umieszczamy linki do ciekawych książek i podcastów.
Kolejne Śniadanie ze Świadomością odnośnie odporności psychicznej już 11.02.2023.
Zapraszamy!